Helpful Real Estate Information
Why You May Want To Cash in on Your Second Home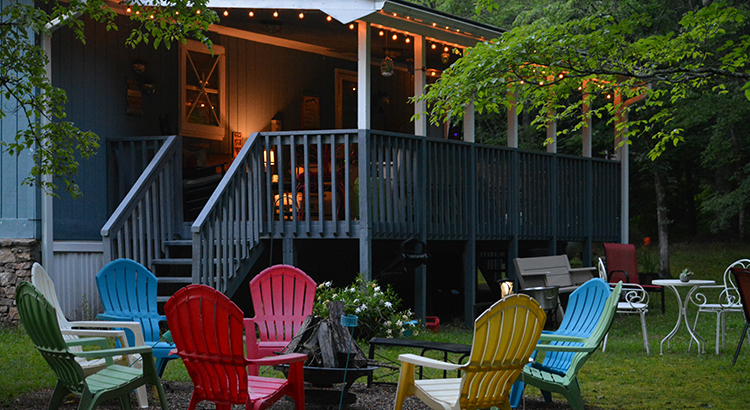 October 23, 2020
The Best Advice - Get Pre-Approved

Most real estate agents and lenders highly recommend that you, as a home buyer, get pre-approved with a lender before selecting a home to purchase. This way, you will have the best information about the right price range for your pocketbook. Here are
nine
great reasons to get pre-approved before you start looking for the house of your dreams.

1. Pre-approval determines which loan program best fits your needs.

2. You won't waste your time getting emotionally attached to homes you cannot afford.

3. You are ready to write and present an offer on the home you really want when you find it.

4. Your buyer specialist broker can give a pre-approval letter for you.

5. In today's market, with multiple offers on properties, pre-approval puts you in a much better negotiating position.

6. You will know the amount needed for down-payment and closing costs.

7. If you are a first-time buyer, you may be able to qualify for a special first-time buyer program that may allow you to afford more home for your money.

8. If you feel you would like and can afford a higher mortgage payment other options may be available.

9. Peace of Mind

October 9, 2020




September 25, 2020

A HEADS UP WHILE BUYING A HOUSE - COSTS TO BE AWARE OF

With interest rates being at an all-time low, it is the prime time to buy a home. Before jumping into it, it is smart to go into the home buying process with some knowledge. One of those things to be aware of is what costs you will have on top of the actual purchase of the home. Here are five expenditures to keep in mind as you are budgeting for your new home.


1)
Home Inspection
- This is a crucial step as you are buying your home. The findings that come from the inspection can help you negotiate price and repairs. Generally, you can expect to pay between $300 to $500 depending on the home and the location.

2)
Title Services
- Title services encompass the transfer of the title from the seller and a thorough search of the property's records to ensure that no one will pop up with a claim to the property. Additionally, you may need to buy title insurance which will protect the lender or your investment in the home.

3)
Appraisal fee
- Before getting a loan, you will likely be required to get an appraisal of the home to determine its estimated value. This will be conducted by a third-party company and the cost can land anywhere between $300 and $1000, depending on the size of the home.

4)
HOA fees
- Many communities have a homeowners' association that enforces monthly fees. This money is used for general maintenance and updates to areas like pools, parks, and more. Typical HOA fees are around $200 to $300 per month.

5)
Taxes
- the taxes each buyer pays at the closing table differ, but it is now uncommon for it to be up to two months' worth of country and city property taxes. Additionally, there may be taxes for the transfer of the home title.

August 5, 2020

To Stage or Not to Stage...
Seven Benefits for Staging Your Home
While decluttering, cleaning, painting, and minor repairs will
prepare
your home for sale, staging is the process for
showcasing
your home for sale. Why stage your home? According to a 2011 study conducted by Real Estate Staging Association (RESA) homes that previously failed to sell actually sold in 73% less time after they were professionally staged. Another study done by RESA showed that professionally staged homes sold 79% faster than similar homes that were not staged.
Here are seven benefits to staging your home.
1. Professionally staged homes present and show better than competing houses for sale, including new construction homes and higher-priced houses.
2. Staged properties will sell faster when compared with houses that have not been staged. From the date of listing until the day of closing, home staging shortens this time frame, even in a slow real estate market.
3. Staged properties can increase the number of offers and the selling price in hot markets.
4. Buyers view professionally staged listings as "well-maintained".
5. Buyers' agents recognize that professionally staged listings are "move-in" ready and are inclined to show staged properties.
6. Photos of professionally staged listings look better on the MLS, as well as in print.
7. Professionally staged listings "Stand-Out" in prospective buyers' minds.
(source: Real Estate Staging Association)

July 29, 2020

Eight Common Home Buyer Mistakes and Tips to Avoid Them
Transcript
Hi, I'm Brian Davis with Eagle Rise Real Estate as many of
you know the current real estate market is very competitive right now. There are
a whole lot of buyers coming into the market and not a lot of real estate inventory
available right now. There are a lot of first-time
home buyers also in the market. I've been very fortunate lately to be able to
help a number of first-time home buyers get into their first home. One of the
things that I want to address in this particular video is eight common mistakes
that first-time home buyers often make and eight tips to avoid making those
mistakes.


The first mistake first-time home buyers often make is they start
shopping for a house before actually getting pre-approved for a mortgage. This
is a critical mistake because it is such a competitive market and houses go so
quickly that if you haven't gotten pre-approved ahead of time the house will actually
be gone to another buyer before you are actually able to submit an offer on the
house. You need to be able to show the seller that you can afford the house and
that you have been approved for the dollar amount that you are making an offer
for. So if you wait, you'll lose it.


The tip to avoid this particular mistake is to get pre-approved by a mortgage broker ahead of time. They're trained to be able to look at your income and your expenses and determine exactly what your top dollar is that you can get pre-approved for, as well as how much you can actually afford on a monthly basis. This will give you peace of mind when you are actually making that offer, that you can go in with confidence and you can actually give it your best offer that you possibly can if you really want that house.


The second mistake first-time home buyers often make is they use all of their savings to actually purchase the house. They don't save any money at all in reserves. And all of a sudden, they have some kind of a family emergency or some kind of crisis that is going to require an outlay of money and they don't have it available to them. That creates tremendous amounts of stress to be able to make that monthly mortgage payment and keep up on things when you have no cash reserves.


The tip to avoiding this particular mistake is to calculate ahead of time the closing costs and the down payment and how much money you are actually going to need to get into the house before you start making those monthly payments. Talk to your real estate broker about some of the first-time home
buyer programs that are available. So, you want to make sure you have enough reserves and it is calculated through before you actually make that offer so that not only do you have that peace of mind that you can get into the house but that you can stay in the house.


The third mistake first-time home buyers often make is that they are not decisive. They wait and they're hesitant and anxious about making that offer. So, they go home and sleep on it and then they get back to their real estate broker the next day and say, "Yes, we definitely want to go with it" and then it's too late. Somebody else has already made an offer on the house and the house that they really, really want, that they have contemplated and thought about has now gone to somebody else.


The tip to avoiding this particular first-time home buyer mistake is to spend time ahead of time is to spend time evaluating what your wants are and your needs are. Take a close look at a lot of different homes and what they are actually selling for. Also take a close look in terms of how many days on market, how quickly do they come on to the market, and right back off into pending status. So, the solution to this is to spend time and know exactly what you want so that you can pull the trigger when you find it.


The fourth mistake first-time home buyers often make is that they avoid the drawbacks of a particular home or a neighborhood. They fall in love with the house so quickly that they really are blinded to some of the negatives of the neighborhood or the house itself.


The tip to avoiding this particular mistake is two-fold. One, I would encourage you to spend more time finding what's appealing to you, what are the traffic patterns, how long does it take you to commute into work, what are the schools, restaurants… is this an area that you want to live in? Secondly, as you're starting to look at houses make a little list of pros and cons of each particular house, things that you like and that you don't like. That way maybe you fall in love with a house that has a lot of issues and things that are going to need to be addressed that maybe you don't want in your very first house.

The fifth mistake that first-time home buyers often make is that they get their emotions involved and they get so excited about purchasing a house that they spend more than they should. They actually overpay for their house.


The tip to avoiding this particular home buyer mistake is to spend time consulting with your real estate broker. They're the expert. They should know. They should be able to put together a comparative market analysis for you, so you see what other like-kind homes are actually selling for and have actually sold for.


Mistake number six that first-time home buyers often make is that don't do a home inspection. In this competitive market, it can be very tempting to avoid doing a home inspection either for the sake of making a more of an attractive offer to the seller or maybe just to avoid some additional costs
at closing. However, it's very risky not to have a home inspection. Many times, people that haven't had an inspection, they find out that there are safety concerns or that there are some latent defects in the house. And they get a month or two, or even a year or two into the house, living in the house, and they find out there are all these concerns and all these things could have been avoided by having a home inspection.

Tip: Your real estate broker should be able to provide you a list of highly qualified, licensed home inspectors to be able to come out and do the work for you.


Mistake number seven that first-time home buyers often make is underestimating the costs of repairs or a renovation. They are often, later after they've purchased the house very surprised at how much additional money it actually costs to get something fixed that they were not expecting. Tip: So, make sure that you are very thorough during that home inspection period… you get multiple estimates, people out to be able to take a look at it. Even if these are repairs you are planning on doing a year or two after you've moved into the house, you still want to make sure you know ahead of time what the cost is for repairing or renovating that particular item of the house.


The eighth and final mistake first-time home buyers often make is applying for credit during the home buying process. Sometimes they will go out and buy a new automobile or buy some new furniture for their new house on credit or just simply apply for a new credit score. All of those things can be very detrimental to getting you the house that you really want. It may make it that you can't qualify for a loan at all or you might just be qualified for a whole lot less money then you were intending.


The tip to avoiding this particular mistake is don't use your credit card during the home buying process. It is that simple. Wait until after you've actually closed on your house. You can certainly have all those things picked out. You can have your new car picked out, the furniture that you want, you can certainly go shopping. Just don't use your credit card to purchase it.


Buying your first home as a first-time home buyer can be very exciting. Hopefully, these eight tips will be of benefit to you. If you have any questions at all, consult with a local real estate broker who can guide you through the process and help you avoid any of the pitfalls of buying your first home.

Also, if you have any additional questions about being a first-time home buyer or just real estate questions in general, feel free to follow me on Facebook, YouTube, and Instagram.

June 24, 2020
Difference between Home Insurance & Home Warranty

You have found your dream home and are excited about moving in. Before this happens, you'll need to understand how to best protect yourself and your investment if anything were to go wrong. We've received questions on the difference between home insurance and home warranties. Here is a brief description of both. If you want more information, please don't hesitate to reach out to me.
Homeowners insurance pays for any accidental damages and loss that are caused by fire, lightning strikes, windstorms, and hail, however, damage from earthquakes and floods is typically not covered. It also covers the replacement of personal property in case of theft or damage and liability if a person were to get injured in your home or on your property. According to American Home Shield, the average annual cost of a homeowner's insurance policy ranges between $300 and $1,000, and the bank usually asks you to obtain a policy before the mortgage is issued. Make sure to keep in mind that each type of coverage in the policy is subject to a limit and, in most cases, you will have to pay a deductible.
A home warranty is designed to cover the cost of repairs and replacements of larger appliances and crucial systems in your home that may fail or break due to age and wear and tear. This includes but isn't limited to HVAC, electrical, or plumbing components, kitchen appliances, and your washer and dryer. With a home warranty, you are required to pay premiums year-round, even if you do not use it, and it won't cover damages if appliances were not maintained properly or if the damage is from a fire or other disaster.



June 11, 2020
Prepping Your Pets for the Big Move


Moving Day is coming and so it's time to get all your ducks in a row. As you make your checkoff list, your furry friends need to be considered. Not only can moving be stressful for us as people, but pets can also feel anxiety. Below are some tips to help your process go smoothly.
Transportation

: Whether it's a short drive or a long plane ride, your pet will likely need to be put into a carrier. For some pets, this is a new concept and they are going to need time to get comfortable with it. Start acclimating your pet as early as possible and use comfort items like treats, favorite toys, and blankets to make the experience a positive one for your pet.
Accessible Pet Items

: Prepare a box or bin that is very easily accessible for when you arrive at your new home. Include items such as pet food, food dishes, special blankets, toys, kitty litter, etc.. This way these things can easily be set up. Your furry friend will immediately have items that are familiar to them. Less stress for you and your pet to have everything at your fingertips.
Medical records

: When moving to a different city or state, one of the main things you need to take into consideration is finding a new veterinarian that is the right fit for you and your pet. If you have family or friends in the area ask for recommendations or do your own research by reading reviews and news articles. Once you find one, contact your current vet to initiate a transfer of medical records. Then schedule a "get to know you" appointment shortly after your move.
Acclimation

:
Pad your moving schedule with ample time to get your dog or cat acclimated to their new home. While the movers are still hard at work, keep them safely away from foot traffic to reduce stress. Once they've left, make sure to clear anything that could be dangerous and block off areas as necessary then let them free to get a lay of the land on their own.
May 28, 2020


Simple Tips to Stage Your Home
Staging your home is all about putting the best foot forward for potential buyers. By highlighting its most desirable features, you can draw more interest for your home and leave a lasting impression that is sure to help you sell it more quickly. Here are six simple things you can do that won't cost you anything to implement.
1.
Help them visualize it as their own
.
Make it easier for buyers to imagine themselves making your house their home by removing personal memorabilia, knick-knacks, and photos. Instead replace them with simple décors, such as paintings, nature images, and plants.
2.
Think sleek instead of comfy
.
Modern-day buyers are leaning toward modern, crisp, clean interiors over comfy, homey looks. When staging your home, keep a minimalist mindset, and incorporate bright colors.
3.
Deep clean the small spaces
.
It is obvious to say you should clean your home before viewing, but don't forget to cover your bases by deep cleaning the small spots. Take time to scrub porous areas like grout that may hold on to stains and baseboards where small pet hairs and dust love to cling.
4.
Spruce up your landscaping
.
The first impression your home gives to potential buyers is its exterior. Ensure you have a freshly mowed lawn, neat hedges and shrubbery, bright flowers, and a clean driveway.
5.
Hide those children's toys
.
If you are lucky enough to have children, you will more than likely have a lot of plastic toys, books, and gadgets lying around. Make sure to hide those during photography and showings. Tuck them into the garage, unused attic space, or closets.
6.
Clear all paths to doors/exits
.
There is nothing worse than a potential new buyer tripping over furniture, rugs, toys, or chairs. If anything is blocking a door, rearrange the room to make it easier for the potential buyer to navigate.


April 29, 2020
MUST-HAVE TOOLS FOR HOMEOWNERS

When you own your home, things are going to break and, unless you want to spend your money on visits from a neighborhood handyman, you're going to need to fix them yourself. Luckily, you don't need an arsenal of tools to handle most home maintenance fixes. These five tools will cover most of your basic projects.
1. Cordless drill - A cordless drill is a must-have for installing cabinets, drawer pulls, hinges, picture frames, shelves and hooks, and more. Whether it's for do-it-yourself projects or repairs, you'll use your cordless drill just about every month
2. Shop-vac - No matter how careful you are, spills and accidents will happen and there are some tasks that just can't be handled with paper towels or a standard vacuum, like pet messes or broken glass.
3. Loppers - Even the minimum amount of care for your landscaping will require some loppers to remove damaged branches, vines, thick weeds, and any other unruly plants in your yard.
4. Flashlight - You're going to want something a little more powerful than your iPhone flashlight when you're in the crawlspace
5. Drain cleaners - Shower and bathroom sink drains are susceptible to clogs because of the daily buildup of hair and whisker clippings. You can use chemical clog removers like Drano, but they're expensive and the lingering chemical scent is unpleasant. Instead, buy some plastic drain cleaners that can reach into the drain to pull out the clog of hair and gunk. You can purchase them on Amazon or at a local hardware store for a low price.

April 22, 2020

THE BENEFITS OF A CMA

A CMA is an extremely helpful tool I use to determine what the market is saying. What is a CMA, you ask? A CMA stands for Comparative Market Analysis. It is a side-by-side comparison report of homes currently for sale and homes that have sold in the same neighborhood or area as yours. I will typically include new listings (for sale), pending sales (under contract), closed sales (properties sold), and expired listings (failed to sell).

CMAs can wildly vary depending on the knowledge, skill level, and experience of the agent inputting the search parameters, as well as the data fields that are chosen. This is a delicate and critical job that will help you achieve maximum success. Online sources can sometimes spit out un-scrubbed and unverified information so they are not always recommended.
The following factors are used for putting together your CMA.
Location

- Comparable active, pending, or sold listings from your neighborhood or surrounding area. A report of every house sold on your street or nearby will be pulled so that specific trending data can be reviewed.
Size

- Generally speaking, comparable properties within 10% of the square footage is used.
Age

- If available, properties of the same year will be used. If not, properties within just a few years will be utilized.
Other details

- There are other parameters that will be considered to determine the most accurate results. These include bedrooms, bathrooms, garage spaces, living areas, how many stories are in the home, lot square footage, and more.
After all the data is compiled and aggregated, each comparable property is painstakingly gone through, photographs and property descriptions are assessed and sometimes active listings are even visited. Once all the data is comprehensively analyzed, the critical step of setting the value of your home is set and a comprehensive report is created for you.
Because I have lived in this area for over 35 years, I have had the opportunity to become intimately familiar with our local neighborhoods and know the trends of the real estate market. If you would like a CMA done on your home, please don't hesitate to call and I would be happy to serve you.

April 15, 2020
VIEWING HOMES DURING THESE TIMES
One of the questions I am asked frequently right now is "Are we still able to go and see houses right now?" The answer is yes! However, things are definitely different at this time and there are some guidelines that need to be followed. If possible, virtual tours are available of some properties but sometimes that is not the case.
So, what should you expect if you are going out to view a house?

1) All viewings are by appointment only and so your real estate agent will need to arrange a specific time for you to see the home. In the past, vacant homes could be seen without an appointment. This is no longer the case.
2) Two people are allowed in the home at a time. This means that the real estate broker and one other person are allowed on the property at a time. If there is more than one person who would like to view the home, the real estate agent will have to show them separately.

3) While in the house both the agent and the client shall follow social guidelines established by the CDC by remaining at least 6 feet apart.

Here at Eagle Rise we are committed to remaining safe and smart during this time. I will be wearing a mask and gloves and maintaining at least 6 feet away during any showings. Also, after the showing is done, hand sanitizer will be provided if you'd like to use it. I am also committed to serving you in the best way I possibly can.

April 8, 2020
CURRENT REAL ESTATE THOUGHTS
Residential Real Estate is currently undergoing disruption and uncertainty just as the spring market was beginning to take off. Guidelines affecting how real estate brokers conduct business has evolved. It is expected that all sales numbers will decline in April and May as a direct result of the governor's "Stay Home" order that became effective on March 26th.

Following statewide orders, the market virtually froze for a few days but began picking up after real estate guidelines were adjusted to support social distancing. For a period of time, real estate was not considered an essential service.
April and May will likely be transition months before the market begins to return to a more typical activity level. Currently, properties are being shown by appointment only to continue to avoid large gatherings.

The good news is it is a great time for both home buyers and sellers! Buyers enjoy access to extremely low-interest rates to stretch their purchasing power and the motivated sellers have a pool of buyers. With a shortage of inventory in many price ranges, the focus remains on each new listing.

If you are looking to buy or sell, please reach out. I'll educate and guide you through the process!

Stay safe!
Brian Davis, Managing Broker of Eagle Rise Real Estate, LLC


425-442-1298/ brian@eagleriserealestate.com



April 1, 2020

THE SMOOTH MOVE ADVANTAGE
One of the most tedious and disheartening aspects of selling a home is dealing with the home inspection and working through the requested repairs. Think of how much sellers could eliminate or at least diminish that stressful part of a home sale beforehand.

The premise of the Smooth Move Program is to provide buyers with a home choice that is worry-free because the inspection process has already been taken care of, eliminating surprises and setbacks before closing. Buyers do have the right to have their own inspection, of course, but the intention is to have all major items already taken care of and disclosed, so a smooth transaction can move forward and be a lot more pleasant.
By also adding a home warranty, the property will likely attract more buyers, and the home will often sell faster.

If you have any questions about this process because you are interested in a low-stress real estate transaction when selling, just let me know. I can explain in more detail, as well as offer you a number of inspectors to choose from if you don't already have one you would like to use.

March 27, 2020
CHANGING TIMES

As I was contemplating these last few weeks, I was struck by how quickly things can change. With expressions like "social distancing" and "shelter-in-place" instantly becoming the most actively used phrases in the news and among friends, it is a crazy time indeed. For all of us, it is important to stay connected to each other in some way. There is stress all around and anxiety can creep in. I have let anxiousness steal my joy in the past, and I'm striving to not let anxiety win.
Hopefully, during this time, you can stay connected to others in some way. This time is sure to pass, and the connection we have with others reminds us that we are not alone. We can endure tremendous hardship if we have the right mindset. It's an opportune time to put our trust in God rather than worry. I'm choosing to find joy in the small blessings I have. I hope you are able to as well.
If you have any questions about how this entire situation is affecting the housing market, or if you have other concerns, I have time to chat and would be happy to share my perspective.
Brian Davis, Managing Broker of Eagle Rise Real Estate, LLC
425-442-1298/ brian@eagleriserealestate.com



March 17, 2020

FEELING STIR-CRAZY - HEAD OUT TO YOUR YARD
Feeling stir-crazy from being at home?
Right now is a very unique time. Many of us are self-quarantining or working from home because of COVID-19. The weather report shows that we should be in store for some good weather in the next week so it might be an opportune chance for you to get the outside of your home either ready for selling or for outdoor living this summer. Working in the yard is also a great way to get outdoors and still maintain the social distancing that is being encouraged. Some of you have your kids home and this is a fantastic way for them to get their energy out while helping get the yard spruced up. It might not be easy or feasible to go to a nursery or a home improvement store right now to pick up plants, flowers and mulch, however, there are things you can do without having to leave your home.
1) Pick Up Pinecones and Branches - It wasn't that long ago that we had some brisk winds move through. You'll be surprised how much better the yard will look just be starting with this.
2)Rack Any Leftover Leaves - With all the new leaves and blossoms starting to burst out on the tree, it's time to get rid of the old ones for good if you haven't already done so.
3)Weed Your Flower and Garden Beds - Tis the season for those pesky weeds to multiply and take over your yard! Depending on the size of your yard, this may sound daunting. I find that taking an area and dividing it up into smaller sections makes the task much more doable.
4) Mow and Edge Your Lawn - Just like the weeds, the grass has started growing again. Mowing gives your yard a nice clean look and edging gives it that special touch.


March 10, 2020

PREPARING FOR OUTDOOR LIVING
Monday was beautiful and gives us a glimpse of what is to come. Days of outdoor living are just around the corner. Whether you are intending on listing your home or just planning on hanging out with your family and friends, an old dingy deck is not very appealing. Lucky for you, refreshing it doesn't have to be difficult or expensive. Try your hand at the makeover ideas below.


Restore Your Decking

- Depending on the shape it is in, sometimes all your deck needs is a little love. If it's still fairly new, your deck might just need a deep cleaning and a new coat of sealant. There is a multitude of deck finishing and cleaning solutions on the market to choose from to achieve this. However, if it's more worn down, the rejuvenation process may be a bit longer, including searching for larger repairs, tightening any hardware, giving it a good cleaning, applying stain, sealant, and paint.
Add Lighting - Ambient lighting can completely transform your outside space into a relaxing, cozy oasis. Consider adding solar lights that don't require a plug-in or battery replacement. The lights turn automatically on when the sun sets, making your deck come alive. Of course, sometimes this doesn't work as well with some of our cloudy days. Instead, you can consider string lights, rope lights, mason jar lamps, or small twinkle lights. There are many, many options depending on the style and mood you'd like to set.
Build a Privacy Screen - Privacy screens come in all styles, shapes, and sizes. Consider purchasing and installing bamboo fencing or lattice panels for a quick and easy solution. Or, if you are feeling a little more adventurous, you can build a wooden frame and grow climbing plants or vines or stretch outdoor fabric in between. Whichever route you end up choosing, make sure you get the most out of your efforts by evaluating all lines sight before building.
Outdoor Fixtures - Depending on the condition of your outdoor furniture will determine what route to take. Sometimes all your outdoor furniture needs is a good cleaning. A hose and a rub down will make it look new. A little touch-up paint can also go a long way. Whether your cushions are worn out or if you just need a fresh look, exchanging out your cushions can give your deck area a whole, new inviting appearance. Want a cozy place for when it gets cooler? Add a stand-alone gas fire pit. There are some very economical ones available now!
Whatever you decide to do, enjoy the process, and then kick back and enjoy your outdoor living space!


March 3, 2020

OPEN OR CLOSED FLOOR PLAN?
Whether you are going to purchase a house or have one designed and built from the ground up, it is important to decide what kind of floor plan is best for you. An open floor plan basically combines several living spaces into one large room. For instance, the kitchen flows into the dining area which flows into the family room, without walls to define each space. It is usually equated with a more contemporary, modern look. A closed floor plan, on the other hand, separates out each of those spaces into their own rooms. This is thought of as a more traditional look and feel. Each type has its pros and its cons. Evaluating what suits you best is important so that your house truly feels like a home to you. Here is a list of pros and cons for you to help you decide.


Open Floor Plan

PROS CONS

*Spaces Appear Larger *Less private

*Better Natural Light *Potentially higher energy costs

*Easier Accessibility *Potentially Noisy

*Possible Better Resale Value *Smells may Travel and Linger

*Line of Sight *Design needs to be cohesive throughout

*Room for plenty of furniture entire large space


Closed Floor Plan

PROS CONS

*More walls to decorate *Less Natural Light

*More Privacy *Rooms May Feel Cramped

*Better Sound Control *No Line of Sight

*Messes are Contained *Less Accessible

*Individual Style & Theme per *Possible Lower Resale Value

room

*Potentially lower energy bills

*Cozier spaces
February 18, 2020
FIRST IMPRESSION COUNTS – MAKE IT A POSITIVE ONE
First impressions are very important when selling your home. It is estimated that more than half of all houses are sold before buyers even get out of their cars. When your buyer drives up to the house you have for sale, you want it to be as attractive as possible for them, drawing them in and causing them to want to see more. Now that we have a reprieve from the rain and the sun is out, it is a lot easier to think about the outside of our homes making sure it has plenty of curb appeal.

It is first important to stand back from your home and take an objective look. Sometimes it is difficult for sellers to do this. We either get used to our surroundings or get emotionally attached to our own style. By stepping back and distancing oneself emotionally, it enables one to do a more thorough and critical look. Looking at your home through the "buyer's eyes" can help you prepare your home to sell for the best price in the least amount of time. If it helps, get a friend to come out and help. I also would be glad to assist you.

Second, make a "to-do" list focusing on that first impression aspect. Some of the things to look for are as follows:
*Walkways – Clean walkways that are coming up to the house. A clean walkway invites buyers to come in. Making sure the sidewalks in front of your home are clean is important too.
*Lawns – A mowed, edged yard is attractive and inviting.
*Flower beds – Mulch, colorful flowers, and weed-free beds are attractive to the buyer's eye.
*Front door/ welcome mat – The front door is one of the first things prospective buyers see. If it shows signs of wear – clean it, stain it, or paint it.
*Trash and Debris – A clean yard shows buyers that your house has been taken care of.

For a more complete list, please feel free to contact me at 425-442-1298 or email me at brian@eagleriserealestate.com.
February 11, 2020
TIPS FOR GETTING YOUR HOME READY TO SELL
Spring is in the air. The sun broke through and shone nice and bright this last Monday giving us a hint of what is to come. Although rain is in the forecast for a while longer, we know that those warm days are coming. With spring comes an uptick in the Real Estate Market. Statistically speaking more homes are listed in April than any other month. If you are a buyer, this is great news because there are more choices out there. If you are one of those many homeowners that are planning on selling, it is a cue to get your home ready so that it is in great condition to get the highest price.
Although there are many things to do to get your home ready to sell, I have three basic tips to prep your home. Starting with these three things will get you well on your way to getting your home ready.

1) Declutter
When you think about the idea of decluttering, think of maximum floor space and maximum counter space (this includes tabletops, desks, etc.). As you look around at the floors and flat spaces, identify those items that don't belong and make these areas are as clean as possible. Sometimes it is hard to look at our own areas objectively. If this is the case, find a friend you trust who will help you look at your space honestly. I can also help you with this. The more uncluttered and unencumbered floor space the buyer can see, the larger and more inviting your home will feel.
2) Clean
A good deep clean is an absolute necessity after you have removed the clutter. This involves cleaning your home both inside and out. The floors, walls, baseboards, doors, and all surfaces in your home should be thoroughly cleaned. If possible, the outside of your home and the driveways, and walkways should be power washed. When it comes to cleaning, I recommend that you either form a cleaning crew (you and three or more friends) or better yet, simply hire a cleaning service. This will save you a lot of time and emotional stress if it's in the budget.
3) Paint
Once your home is decluttered and clean, it's time to paint! Take a good look at each of the walls, baseboards, doors, windowsills, and ceilings around your home. In some cases, they will just need to be touched up here and there; other areas will need to be entirely repainted. Be objective and make a list. Then decide whether you will or will not do the work yourself or hire someone. Painting is relatively inexpensive. It is probably the least expensive way to make a dramatic improvement to your home.


February 4, 2020



Tips for Mentally Preparing for Selling Your Home


It is said that one of the top five stressors in life is moving. Being aware of this is a good start but implementing some strategies ahead of time can alleviate and circumvent a lot of the pressure that might come along in the process. Here are five strategies to practice that are recommended.
1) Be positive
This can be a tough one, especially if you are in a position where you have to move out of necessity. Make a conscious decision to have a thankful attitude. Read inspirational books, attend church and prayer meetings, and help those less fortunate than you. When those negative thoughts come creeping in (or screaming in!) dispel them immediately and replace them with positive thoughts. Mindset is huge in the moving process!
2) Get a coach
Find a mentor or a close, personal friend. Spend a few minutes a week discussing your thoughts and feelings. In my real estate practice, I can help coach you throughout the process.
3) Visualize the final outcome
If you are moving by choice, spend some time seeing yourself in your next home. (After the dust settles!) This gives you a goal to work towards. If you are moving out of necessity, realize that there is a light at the end of the tunnel and see yourself in that better life. (living within your financial means, future opportunities, etc.)
4) Prayer and meditation
Studies have found that prayer and meditation are very beneficial when facing a stressful decision. Try spending 15 to 20 minutes in prayer and/or meditation each day. You can pray with a friend.
5) Journal


Getting your thoughts out of your head and down on paper is a very freeing exercise. Others may find it easier to record their thoughts using a smart phone app or another device. Even if you simply voice your thoughts (speaking them aloud), it will help. Ask yourself questions like "what do I enjoy or not enjoy about this process?" or "what do I expect for the future in what I am doing now?"

January 28, 2020

Townhouse vs. Condo: Which Should You Buy?
Whether it's your first time buying or you just want to purchase something smaller, townhouses and condos are both great options. Check out the differences between the two to help aid you in your search.
Condominiums are similar to apartments in that you purchase an individual unit inside of a larger building, but not the property it sits on. This generally includes access to the building's amenities, such as the clubhouse, pool, and gym. However, condo owners are not responsible for the upkeep and repair of these common areas. Because of the number of shared spaces, living in a condo often allows for meeting new people and building a strong sense of community. There is a fairly similar vetting process for loan approval as for a full-sized home; however, the lender will also look at the health of the condo association.
Those who purchase a townhome are generally purchasing the complete unit, both inside and out, including the land it sits on. This might also include the driveway, yard or roof. Traditionally, these units are two or three stories tall and may also include common areas like pools and parks. Townhome owners pay a fee to a homeowners association every month and the loan process is the as same as buying a full-sized home.
Both townhomes and condos offer less maintenance than a traditional home and generally offer great shared areas. Your decision ultimately comes down to you and your family's needs and wants. Things you'll want to take into consideration include location, lifestyle, family growth, and price.


January 22, 2020
What to Repair Before You List
When you're getting ready to list your home, it's of utmost importance to ensure you are showing it in the best light. Taking time to highlight its strengths and fix up some of its possible weaknesses can make a big difference in how fast it sells. Here are our top five recommended repairs to make before selling your home.
1.Repaint Walls
Giving your home a fresh coat of paint is one of the most cost-effective ways to spruce it up. Generally, this can be a do-it-yourself project. Make sure to cover any walls that have scratches and chips and consider updating any accent walls with a more neutral coat.
2. Repair Floors
Hardwood floors are a very desirable feature in a home, so you want to ensure they look their best by fixing scratches or dull areas. If your carpet is worn or stained, consider replacing them. Also, don't forget the tile in your kitchen or bathrooms. Re-grouting can go a long way in making dingy tile look brand new!
3. Refresh the Landscaping
Show buyers your home is the full package by dressing up the outside as well as the inside. Clean walkways and driveways, plant seasonal flowers and plants, trim hedges and trees, install outdoor décor pieces and fill in mulch and gravel.
4. Fix your Fixtures
Leaky faucet? Rusted drains? Loose drawer handle? Making these small fixes can make a big difference to potential buyers with detailed-oriented minds.
5. Improve your Kitchen
An outdated kitchen can be a real eyesore in a home. Updating cabinetry, repairing, or replacing countertops, and installing new faucets and sinks may be worth the investment.


January 15, 2020
Your Guide to the Home Appraisal
You've found your dream home and now it's time to cross all your T's and dot all your I's before it's all your own. And one of the first items on your closing checklist - the home appraisal. So, what exactly is that?

The home appraisal is essentially a value assessment of the home and property. It is conducted by a certified third party and is used to determine whether the home is priced appropriately.

During a home appraisal, the appraiser conducts a complete visual inspection of the interior and exterior of the home. He or she factors in a variety of things, including the home's floor plan functionality, condition, location, school district, fixtures, lot size, and more. An upward adjustment is generally made if the home has a deck, a view, or a large yard. The appraiser will also compare the home to several similar homes that were sold within the last six months in the area.

The final report must include a street map showing the property and the ones compared, photographs of the interior and exterior, an explanation on how the square footage was calculated, market sales data, public land records, and more.

After it is complete, the lender uses the information found to ensure that the property is worth the amount they are investing in. This is a safe-guard for the lender as the home acts as collateral for the mortgage. If the buyer defaults on the mortgage and goes into foreclosure, the lender generally sells the home to recover the money borrowed.